Space and Time Saving Solutions
Are you looking for a quote? Need more product information? Find the Steril-Sil Company in AutoQuotes. You can still email or call us for quotes, but pricing and product information are available at the click of a mouse in AutoQuotes.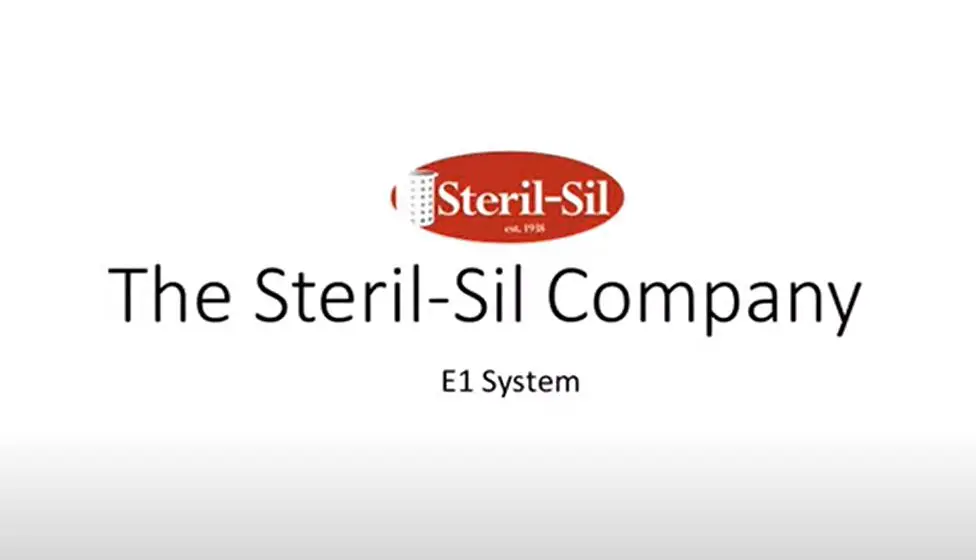 E1 Silverware Handling System Video
The E1 Silverware Handling System video is a great way to get a quick understanding of the system. Click on the video to learn how it can help you save labor throughout the entire silverware handling cycle while creating a more organized, safer, and cleaner dish room. Saving labor has never been so easy.
Not just silverware handling anymore, the E1 System is now the most versatile dispensing system in the food service industry. We now offer a solution for every dispensing need, including merchandising, cups and lids, ice-cooled display and sales, and so much more.
Self-Storing Rack Lowerator
Our new self-storing rack lowerator is designed for dispensing from and storage of 20" x 20" racks. The unique design saves labor and keeps servers safe and organized by storing empty racks below the rack platform, which raises as glassware or other items are dispensed from the top rack. Dispense a wide range of items, not just glassware, including plastic tumblers, mugs, and more. The tension level is adjustable to accommodate different weight items.
Watch the below video to see the unit in use! Click here to download the spec sheet!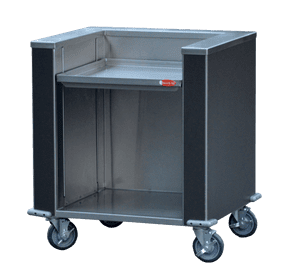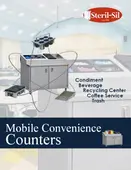 Mobile Convenience Counters
Steril-Sil's mobile convenience counter system is the most flexible in the industry. Each mobile counter has multiple standard top configurations available. Each of those top configurations has multiple arrangements and options. With a list of available base options and top inserts to help you solve every issue, you can simply and easily design the exact counter you need.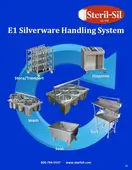 E1 System Brochure
Our new E1 Silverware Handling System brochure is now available for download. Click the image to download the file today.
Would you like a copy mailed to you? If so, send us an email at sales@sterilsil.com with your name and mailing address, and we will send one right out to you.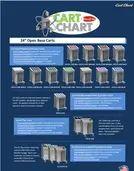 Cart Chart - Quick Reference Guide
The Cart Chart is a quick reference guide to the many different cart configurations offered by the Steril‑Sil Company.
We now offer open and enclosed base carts in 24", 36" and 48" widths. All carts include 4 locking casters, corner bumpers, and integrated handle grasps and are all-welded stainless steel construction.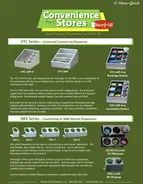 C-Store Reference Guide
The C-Store Guide is a quick reference guide to the most common Steril-Sil products used in convenience store applications.
Use our VTC series to dispense a lot. The HKS series is designed for either countertop or wall-mount applications. And, of course, include our colored cylinders and containers to add interest.
Happy 85th Birthday to Us
Steril-Sil was born on September 27th, 1938. 2023 marks our 85th year in business, And yes, we know the exact date we were started. In the past 85 years, we've invented the silverware cylinder, many different silverware dispensers, and the silverware basket, and we were one of the first food service companies to use Nylon in production in the 1950's. Recently we invented the E1 Silverware Handling System and many more design updates and innovations to our ever-growing product line. And just like in 1938, our products are still all made in the U.S.A.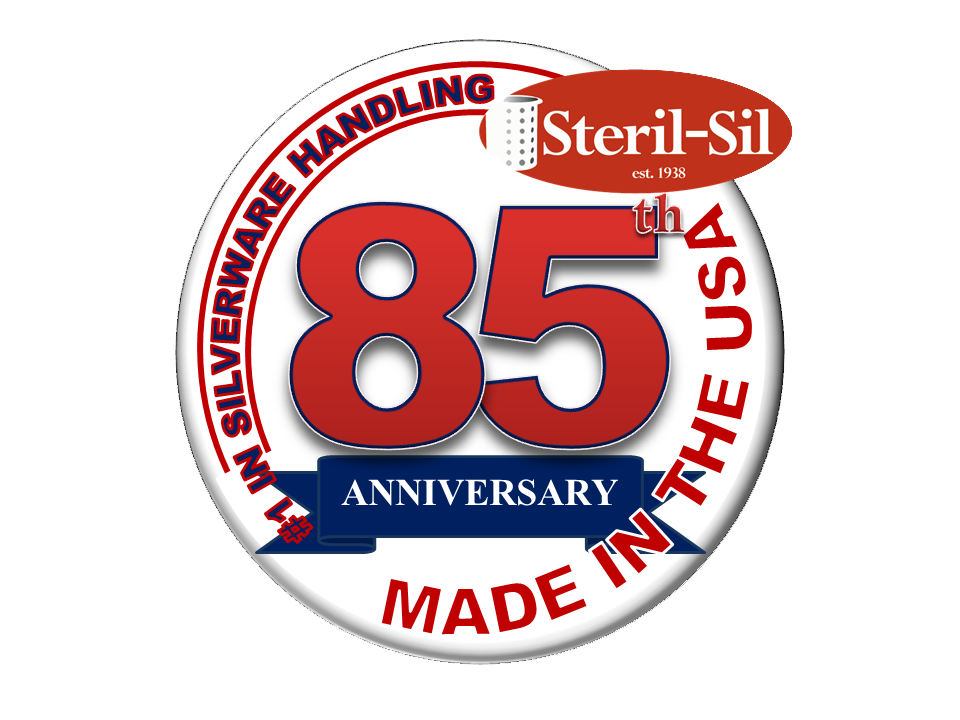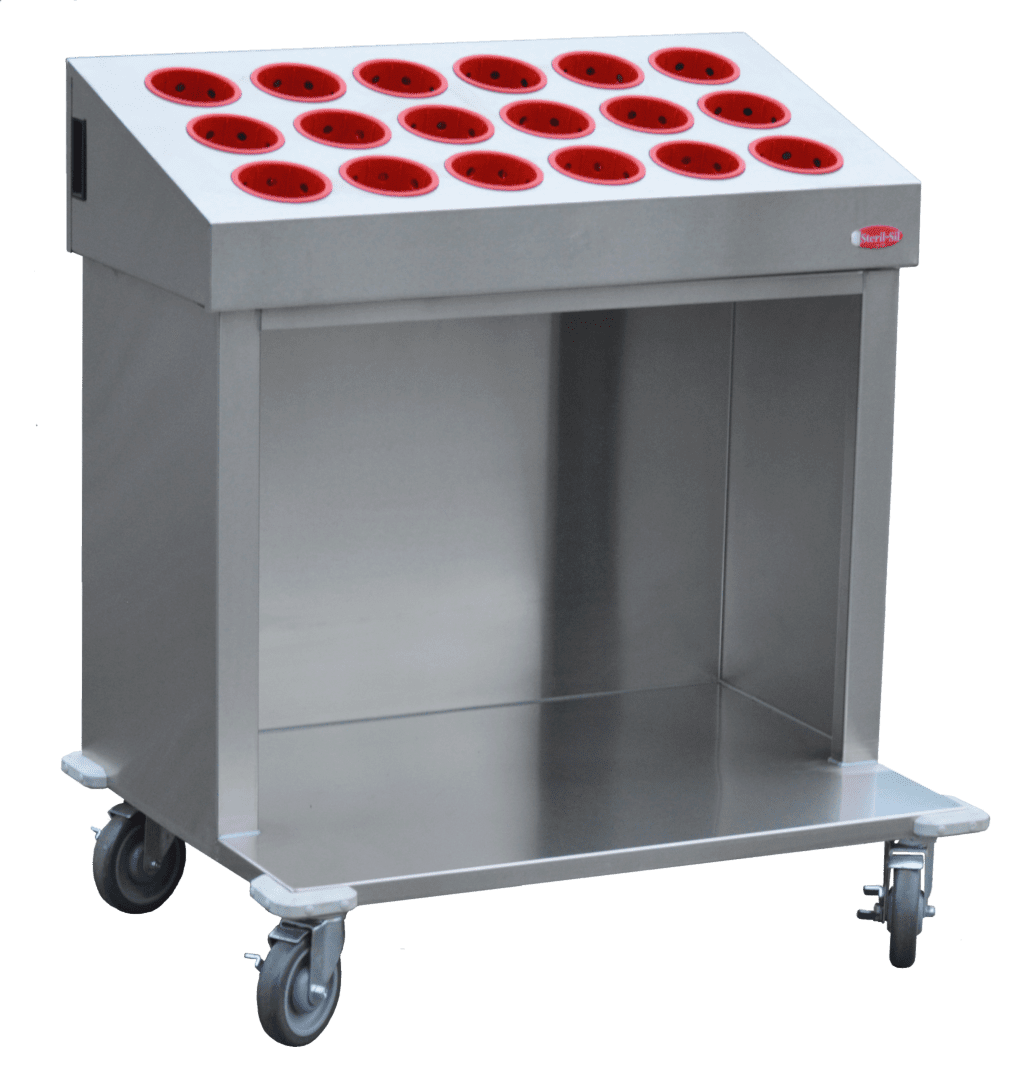 The Steril-Sil 36" Tray and Silverware Cart model CRT36-18 holds the most of any cart in its class.
Use the 'RP' designation for colored plastic, and specify color(s) on order. You may mix and match colors. Use the 'SS' designation to specify the high capacity S-500 stainless steel silverware cylinders in the cart.
Current RP-25 Cylinder Colors - Updated 2/7/2023

Current PC-700 Container Colors - Updated 2/7/2023

Quality Products Since 1938
Welcome to Steril-Sil. With over 75 years of tradition building dispensing products for the food service industry, Steril-Sil has a wide range of solutions for restaurateurs, hospitality, and institutional food service operations. Our product line includes silverware handling and dispensing equipment, insulated and non-insulated condiment dispensers, utility dispensers, and raised rails, all with a wide range of uses.
All Steril-Sil equipment is manufactured to the highest quality using top-grade materials and finishing techniques. We are proud of our deep roots and understanding of the food service industry, and we will continue to explore and produce space-saving and dispensing solutions for food service operators.